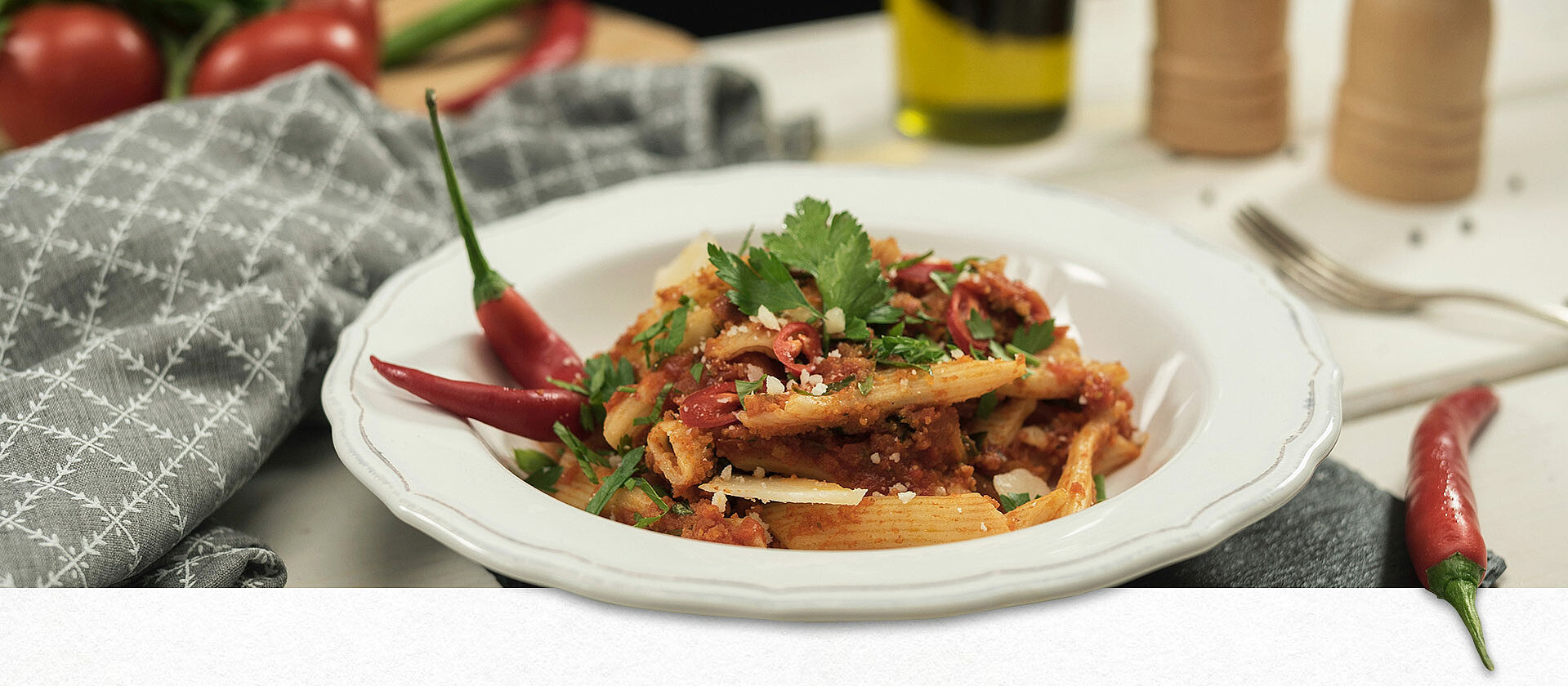 Penne all'arrabbiata
Penna all'arrabbiata

Ingredients

400 g fresh penne

2 garlic cloves, chopped

1 small chilli pepper, cut into thin rings

2 cans ORO di Parma chopped tomatoes, spicy

2 tbsp. ORO di Parma tomato paste, spicy

1/4 bunch flat leaf parsley, chopped

1 handful basil, chopped

50 g parmesan, flaked

Olive oil "extra vergine", salt and pepper from the mill
Step 1:

The preparation

Ingredients:

Penne, salt, water, olive oil, garlic, chili, chunky hot tomatoes, hot tomato paste, parsley, salt, pepper
Cook the pasta for your penne all'arrabbiata in salted water according to package directions, and drain it when it reaches the desired bite size. Next, heat olive oil in a frying pan and sauté garlic and chili. Add the chunky hot tomatoes and stir in hot tomato paste. Now add parsley, salt and pepper to taste.
Step 2:

The final

Ingredients:

Penne, sauce, parsley, parmesan cheese
The rest is very easy and quickly done: stir the penne into the arrabiata sauce, finish with parsley and parmesan and serve. Magnifico!
CRUMBLE AS TOPPING
For a little something extra, top your penne all'arrabbiata with a crispy crumble. This is how it's done: melt butter in a pan and add breadcrumbs. Toast well and add parsley, salt and pepper. Sprinkle your crumble over the pasta and enjoy! This will give your penne all'arrabbiata the final touch and will be a special highlight on your plate.